The Complete Spotting Guide & More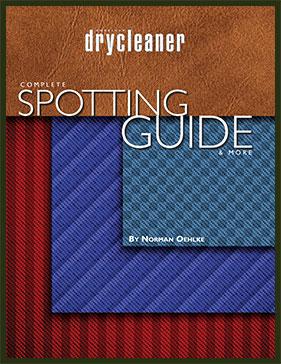 A 116-page, comprehensive, practical guide to textiles and problem garments—as well as everyday items—and how to handle them, from reception at the counter through spotting, cleaning and finishing, with an emphasis on the role of the spotter.
By purchasing this item, you will be taken to our partner website—HP's MagCloud—where you will be able to complete your order. Once your order is completed on the MagCloud site, your Spotting Guide will be printed and mailed to you within three business days.
When dry cleaners want to expand, they can either open new stores or buy out competition looking to get out of the business. We explore this topic with Gary Glover of Puritan Cleaners and Arthur C. Anton, Jr. of Anton's Cleaners.